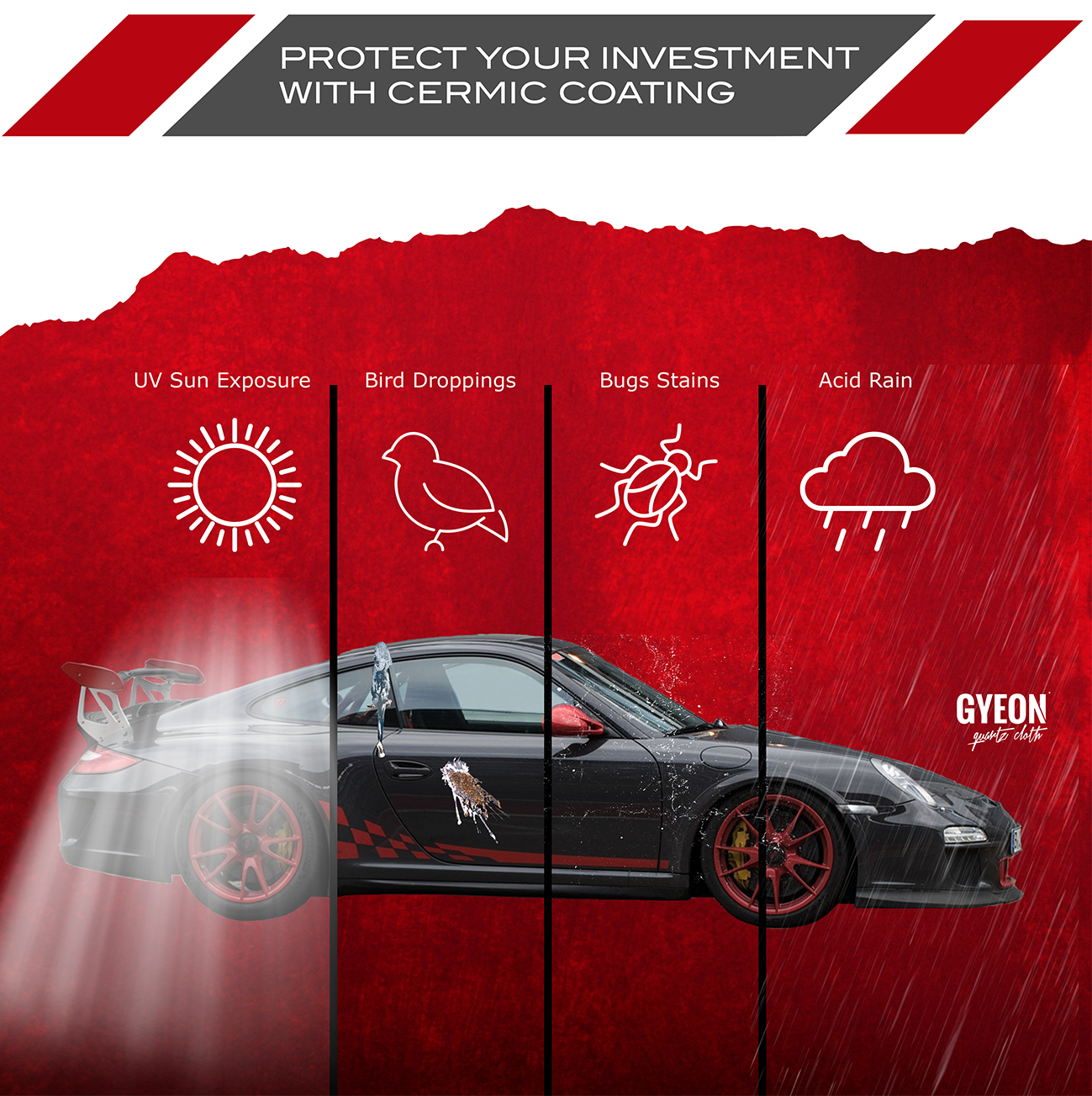 What are the advantages of implementing a Ceramic Coating?
At that time, when it has fully cured, the chemical bonds have hardened, they are chemically resistant to inclement weather, then the coating layer is firm, solid, hard, and with high durability over time.
Another advantage is the structural resistance of the quartz layer produced by the very small molecules strongly adhered to each other, which does not break down its structural integrity.
One of the greatest advantages of ceramic coatings is the protection and preservation of the paint of our cars, motorcycles, boats, airplanes; Delimiting that the greatest added value of a ceramic coating is the protection against various contaminants that affect the paint of any bodywork in the long run.
Possible contaminants we have:
➢ UV exposure.
➢ Bird Droppings.
➢ Bug Stains.
➢ Rain Spots.
➢ Acid rain exposure.
It is important to note that a top-of-the-range ceramic coating consists of the best raw materials that make up its chemical structure. All good ceramic coatings nominally have a useful life. For GYEON FLASH Q2 EVO, it has a useful life of approximately 4 to 5 years.
The maintenance process of a ceramic coating is essential for the guarantee of the applied product, hence the importance of preventive maintenance; It is important that the client is always guided by the hand of a certified professional who allows preservation over time to the installed ceramic coating.